Apart from academics, college is about exploring yourself — pushing yourself beyond your boundaries so you can truly explore who you are and what you're capable of. College certainly has been quite a journey for me, and something I'm clinging to desperately still. Being a PAFN advisee, advisor, programming co-chair and now outgoing co-chair has all contributed to forming the individual I am today.
Some "golden nuggets of advice," as my fellow co-chair Nalin C. would say: Don't spread yourself too thin by trying to be a member of every notable organization on Grounds or becoming the president everything. Once you leave the University, nobody cares if you were the president of XYZ and spent 60 hours a week keeping the organization afloat; the only thing that really matters is your GPA.
The point is this: do what you love doing and be around those whose company you truly enjoy. Surround yourself with good people because we learn from the individuals with which we spend the most time. You'll spend 4 years of your life at the University, so why not befriend the people who bring out the best in you?
Where does PAFN fit into this? Well, it was through PAFN that I met a few of my best friends at the University, and being a part of PAFN in its various facets during these 3 1/2 years has been truly remarkable and entirely worthwhile. I was lucky: I serendipitously found an organization that I loved earnestly and which helped me blossom as an individual. To retire, then, feels strange and unfamiliar, but it's time to make way for new people to experience what I have.
My PAFN parting shot, as written in a PAFN-wide email on Wed., Nov. 30.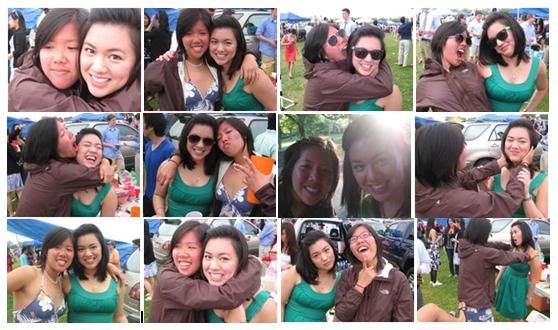 Me and my fellow outgoing PAFN co-chair, Nalin C.
(Originally posted Nov. 30)