This entry was written the day before the results of the 2011 University-wide student elections were announced in February, but only recently rediscovered among dozens of half-finished entries.
In less than 36 hours, the results of the 2011 University-wide elections will be announced. In less than 36 hours, the childish and belligerent behavior that has characterized much of this year's political circus will finally be put to bed. In less than 36 hours, I can finally calm the nerves that have occupied much of my thoughts during the last two weeks.
Student politics isn't what it used to be. Student leaders are supposed to challenge prevailing notions of leadership and provoke discussions to improve our understanding of the system and its flaws. Now, students strive to be a part of the superficial elitism that adulterates the University's tradition of student self-governance. The greatest flaw is that students are often elected based on popularity and the prestige of his social network rather than the merits of his qualifications and accomplishments. What matters more than the quality of one's campaign video is that of his platform and the degree to which his ideas are feasible.
I've covered student politics since my first year at the University, but I have never been as anxious or concerned about the outcome than I have this year. Certainly, endorsement interviews matter, but it does not always provide a holistic picture of any political hopeful. Other things that matter are what someone has accomplished in his current position. Hopefully, the election results will prove that the student body was smart enough to look beyond the grandiose promises and select the correct leaders.
The University's tradition of student self-governance is not perfect. There are good years and bad, and for every great student leader, there are a dozen others who hope to follow in his footsteps and match — if not surpass — his Facebook friend count. But what does that number matter if the majority of student leaders still think you're a fool?
Obviously, I have nothing to personally gain nor lose, but I can't shake my belief of what a good student leader ought to be. The ridiculous arguments for certain candidates have been gravely disconcerting. I can't say I'm not afraid, but I do trust that University students are intelligent enough to know a phony when they see him or his campaign video.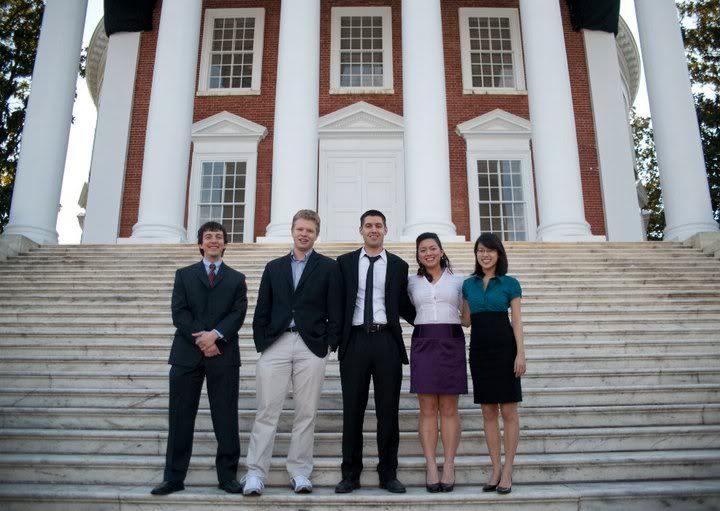 The Cavalier Daily's 121st managing board.
(Originally posted May 31, 2011)